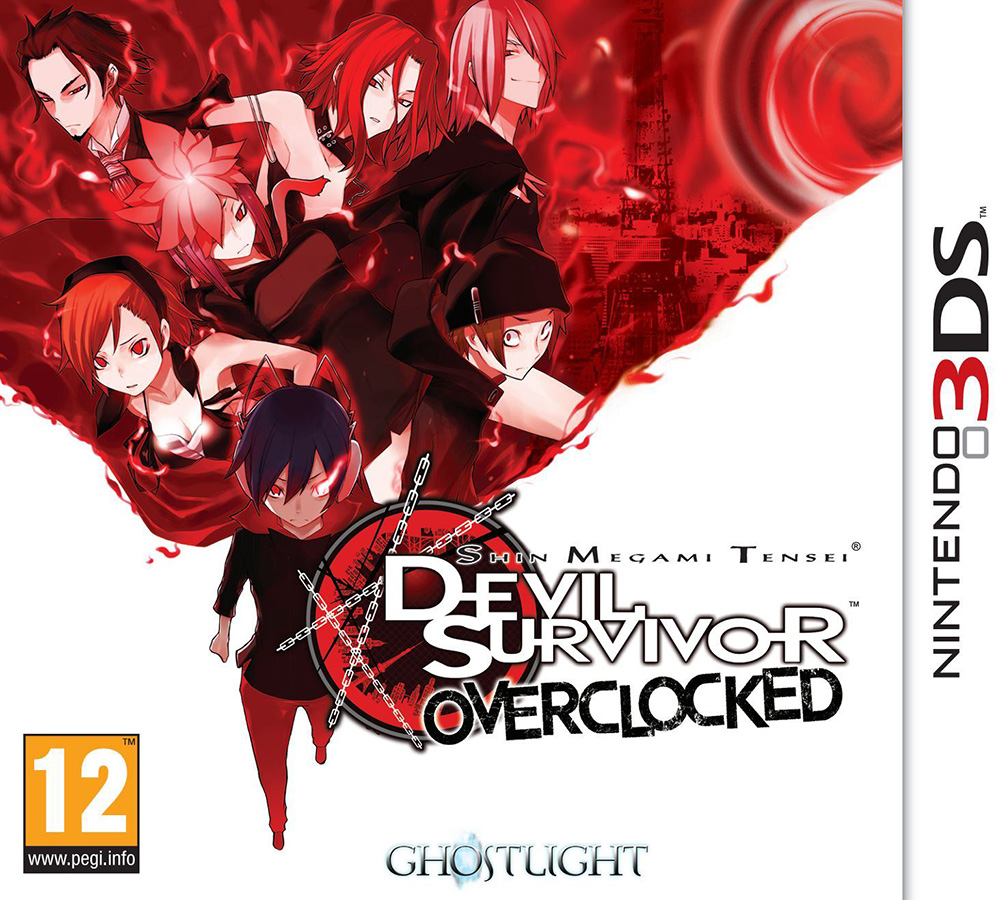 Shin Megmi Tensei: Devil Survivor Overclocked
Format: 3DS
Players: 1
Genre: JRPG
Developer: Atlus
Release Date: March 29th 2013
Age rating: PEGI 12+
Game Info
In seven days Tokyo will fall.
The entire city has been locked down. No one enters and no one leaves. Demons have invaded the city, attacking innocent people who have no means of fighting back. Inside the lockdown, fear and chaos reign.
You are inside the lockdown. You will forge contracts with demons who will fight by your side. You will make decisions that will mean life for some and death for others. But what about your own life? Will you survive?
Seven days remain. The clock is ticking.
One of 2009's best RPGs returns you to Tokyo in the midst of a lockdown.
Live to see the brand new 8th Day chapter!
Collect and fuse demons to create more powerful creatures.
Many possible endings await in this hybrid of traditional and strategy RPG.
This special edition also includes two exclusive A1 posters featuring the box art on one and a stunning panoramic view of the Tokyo skyline taken from artwork for the game on the other.
The posters will be sent in a separate cardboard tube, so no unsightly fold marks!
Patch now available in all territories on e-shop
Open the e-shop on your Nintendo 3DS and type "patch" in the search panel. You will see Devil Survivor Overclocked Icon, press this and follow the on screen instructions. Once the update has been downloaded it will be installed automatically. If the update has been successful "ver 1.1" will be displayed on the title screen after launching the game.
Applying the update will address the following issues:
The game will no longer freeze when summoning a demon during battle
The infrequent hang encountered during Auction House 'Accidents' has been removed
Text display errors have been corrected
We apologise for any inconvenience these issues may have caused and recommend downloading this update to make for an improved gaming experience.