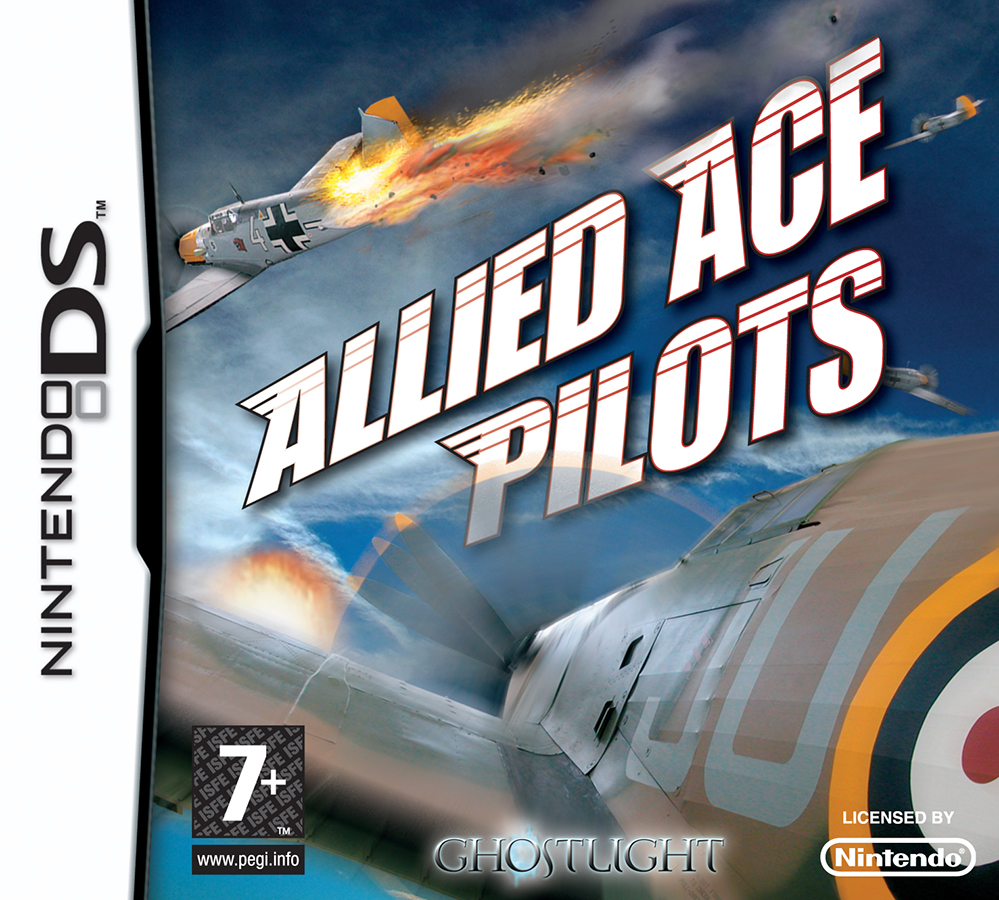 Allied Ace Pilots
Format: Nintendo DS
Players: 1
Genre: Air Combat
Developer: Merscom LLC
Release Date: 2007
Age rating: PEGI 7+
Game Info
Start your engines and take to the skies in this thrilling WWII air combat simulation. You'll need nerves of steel as an elite RAF pilot fighting your way across 20 thrilling missions; from the evacuation of the Dunkirk beaches through to the fall of Japan!
Each action packed mission delivers a diverse gaming experience. Whether your objective is to complete a daring reconnaissance mission behind enemy lines, to destroy a convoy of enemy ships or to go head to head against the best pilots the enemy can muster, you alone will decide the outcome of the battle.
Players' can gain the upper hand by executing aerobatic manoeuvres using the intuitive DS touch screen control system and launch devastating assaults in classic WWII fighter planes.
Your bravery will be rewarded as you progress through the ranks to the dizzy heights of an Allied Ace. This is no easy task, but the hour has come and the hopes of a nation rest on your shoulders.
Go forth to victory; failure is not an option!
Fly iconic fighter planes and bombers from WWII.
Man the machinegun turret of a B17 bomber and defend against enemy fighters.
Campaign mode includes the most famous aerial battles of World War II; including the Battle of Britain and the battle for the Pacific.
Twenty huge missions each with their own unique objectives and success ratings.
Fly alongside other aircraft and work together to achieve mission completion.
Use the Nintendo DS touch screen control system to execute loops and quick turns