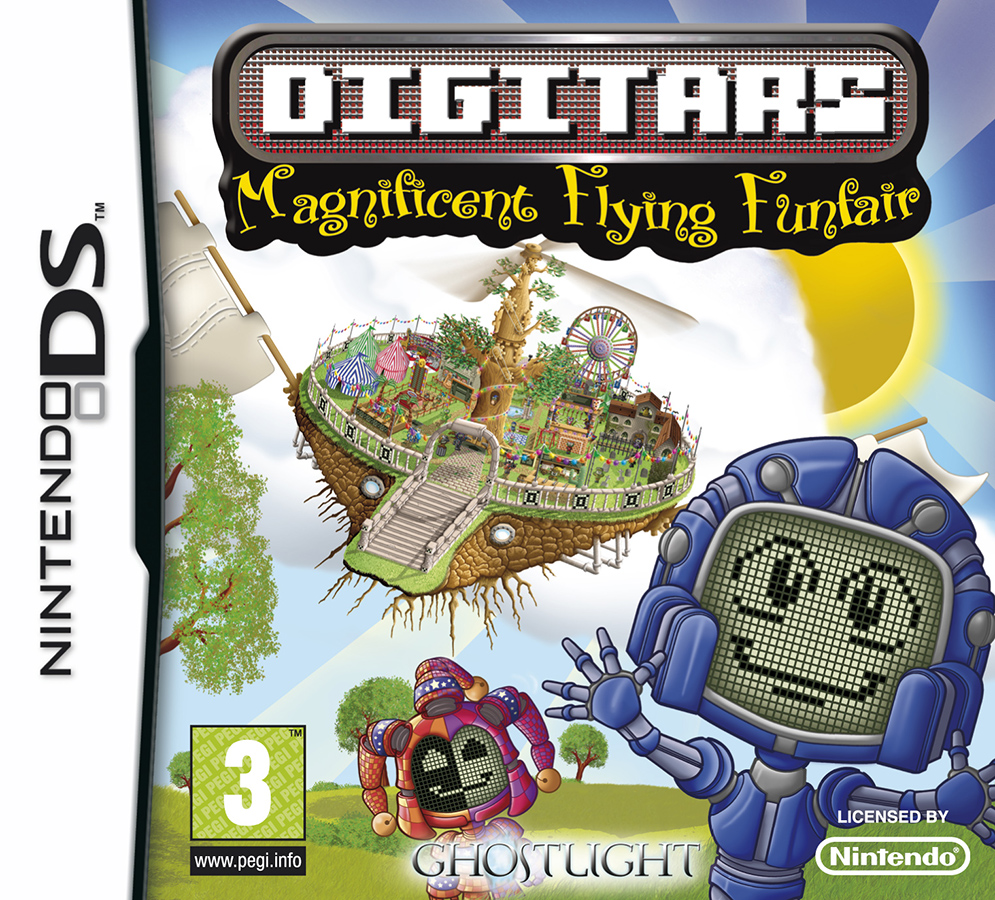 Digitars
Players: 1
Genre: JRPG/Minigame compilation
Developer: Laughing Jackal
Release Date:
Age rating: PEGI 3+
Game Info
Roll up, roll up! All the fun of the Flying Funfair is waiting for you in the magical world of the Digitars! Their village and their way of life are under threat by the evil, money-grabbing Mayor of nearby Down Town.
When the Magnificent Flying Funfair, High Hope, crash lands, Blu and Quin set out on an adventure to cheer the spirits of the Digitars and put pay to the Mayor's evil scheme...
BE AMAZED! Marvel at the friendly robot Digitars inhabiting this magical world. Take part in a quest packed with 20 spellbinding mini-games and more than 40 varied and hilarious characters to interact with!
BE ASTOUNDED! Gasp with excitement at the trials and tribulations faced at High Hope, and meet two special Digitars, Blu and Quin, who fight back against the Mayor's evil scheme!
BE AMUSED! Use your mini-game skills to entertain the glum folks of Down Town and convert them to your cause through laughter. Win enough games and you'll have an army with which to fight back against that dastardly Mayor!
Lead Blu and Quin on a fun-filled journey, meeting more than 40 colourful characters along the way!
20 fiendishly addictive funfair games to master, each with its own secrets to unveil.
Intuitive touch screen controls to guide Blu and Quin around the funfair and talk to its inhabitants.
Bright colourful graphics and hilarious dialogue will entertain children and adults alike.
20 MINI-GAMES INCLUDED: Aqua Darts / Bingo / Coconut Shy / Electric Wire / Ghost House / Greasy Pole / Gunslinger / Hammer Game / Hoopla / Juggling / Leap Frog / Pairs / Save the Maiden / Shoot-a-Hoop / Shoot Out / Spinning Vinyl / Tin Can Alley / Tug of War / Whack-a-Gator / Wind Maze