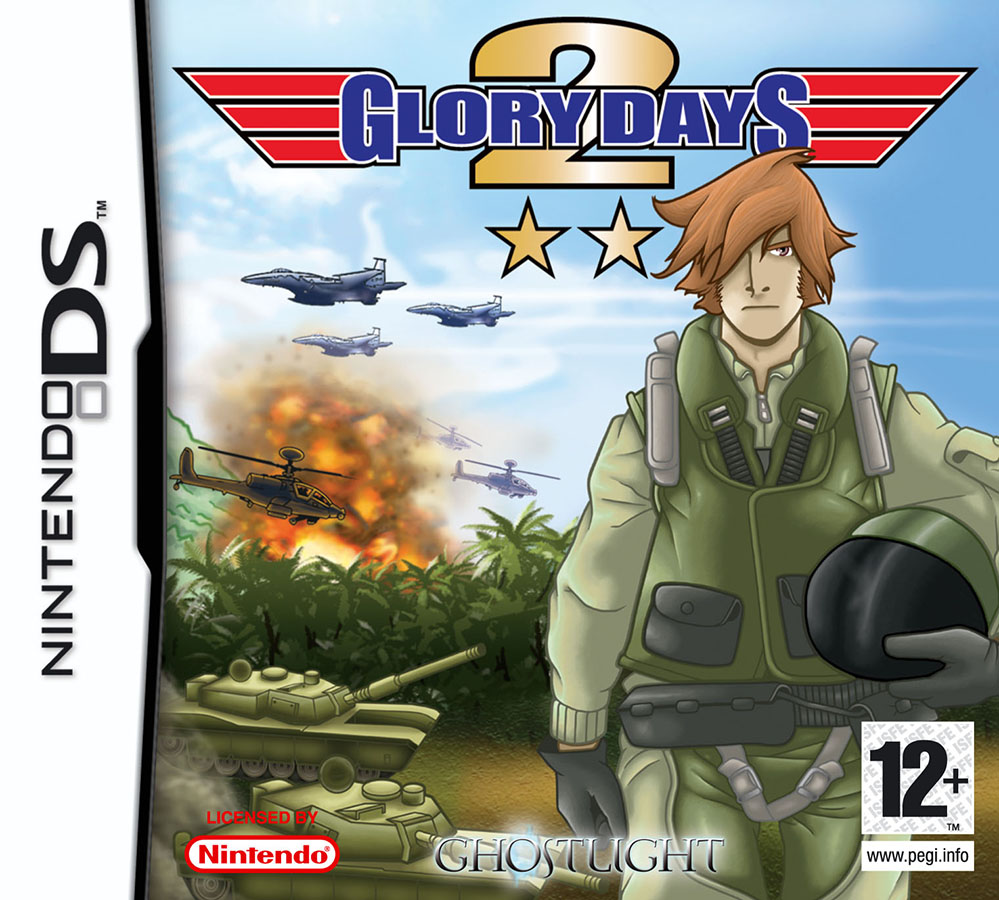 Glory Days 2
Format: Nintendo DS
Players: 1
Genre: Flying/Strategy
Developer: Odenis Studio
Release Date: 2007
Age rating: PEGI 12+
Game Info
Step into the cock-pit as one of three battle-hardened pilots. Your mission brief: destroy the enemy forces and save the day. Problem is your enemies share the same objective! The difference between success and failure is YOU!
With a vast array of combat hardware at your disposal, from WWII to the present day, assault the enemy with jet fighters, bombers and attack helicopters. Deploy tanks, artillery and ground troops to take control of key enemy positions and command centres.
As with any war, money plays a pivotal role. Spend wisely and shrewdly construct and strategically place your ground-troops. Only then will you turn the tide of war and win the day!
16 huge real-time campaigns in 8 different and diverse war zones.
Fast paced, intense and exciting combat action with up to 250 ground units operating simultaneously.
Fly some of the greatest aerial combat machines from WWII through to modern day.
Use the stylus for spontaneous and precise control.
Cutting edge AI where the enemy responds to your military tactics.
Up to 8 players can play simultaneously via multi-card play.
Game levels can be viewed with 3D glasses for added realism.