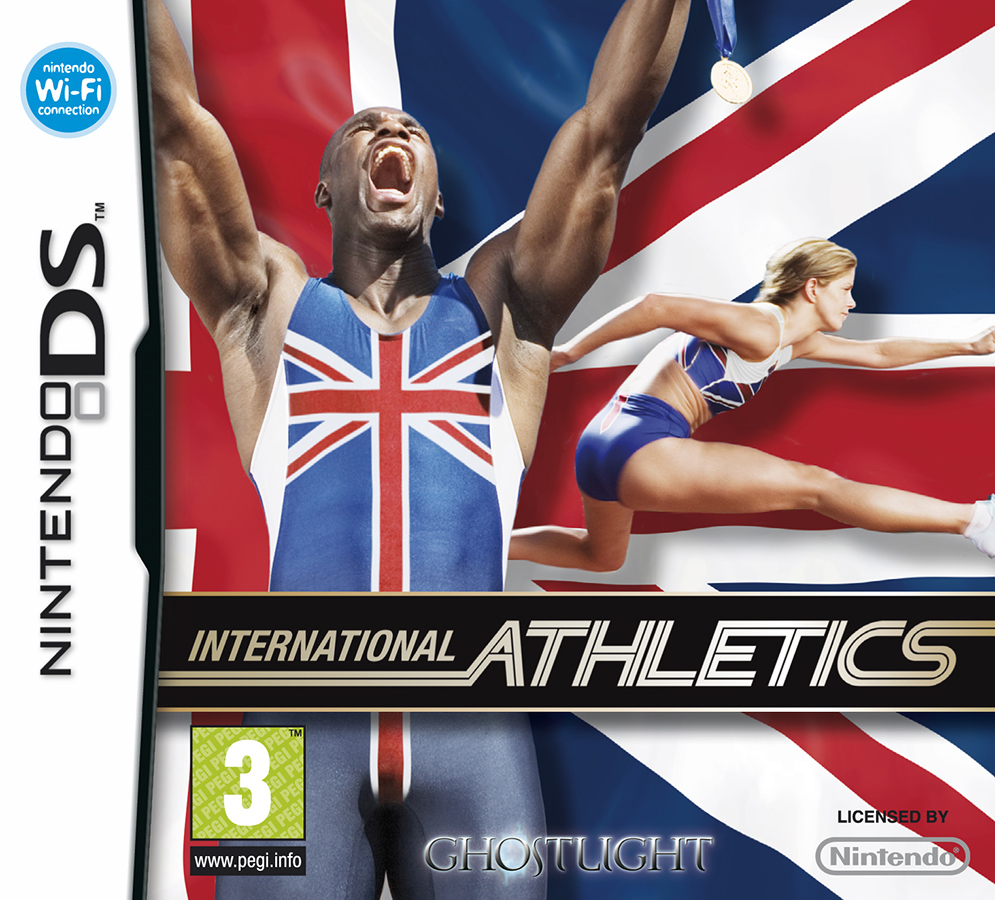 International Athletics
Format: Nintendo DS
Players: 4
Genre: Athletics
Developer: The Code Monkeys Ltd.
Release Date: 2008
Age rating: PEGI 3+
Game Info
International Athletics is the most realistic athletics simulation available on handheld consoles. Featuring fourteen varied track and field events playable in Quick Event, Tournament and Multiplayer modes, and set within jaw-dropping international stadiums, International Athletics has it all.
Unlock extra events by winning gold medals and compete in the ultimate test of human strength and endurance – the Decathlon – to prove you are the best!
Accurate representations of 14 events: 100m, Long Jump, Shot Put, High Jump, 400m, 110m Hurdles, Discus, Pole Vault, Javelin, 1500m, Hammer, Running Target Rifle shooting, Rapid Fire Pistol shooting and Archery.
Superior character animation, modelling and A.I.
Hugely detailed international stadiums, including venues in Canada, France, Japan, Spain and China.
Single player Decathlon, Tournament and Quick Event modes, and Multiplayer modes for 2-4 players.
Achievements – Beat personal bests and world records, accumulate medals and earn trophies to unlock extra events and tournaments!
Create your own customised male or female athlete with their own distinctive attributes.
Compete in great pass-around, Single Card, Multi Card and Nintendo WFC multiplayer modes. Download and beat the world's best scores via the online Leaderboard!
Hugely popular genre featuring touch screen controls and rhythm-based events for varied gameplay.