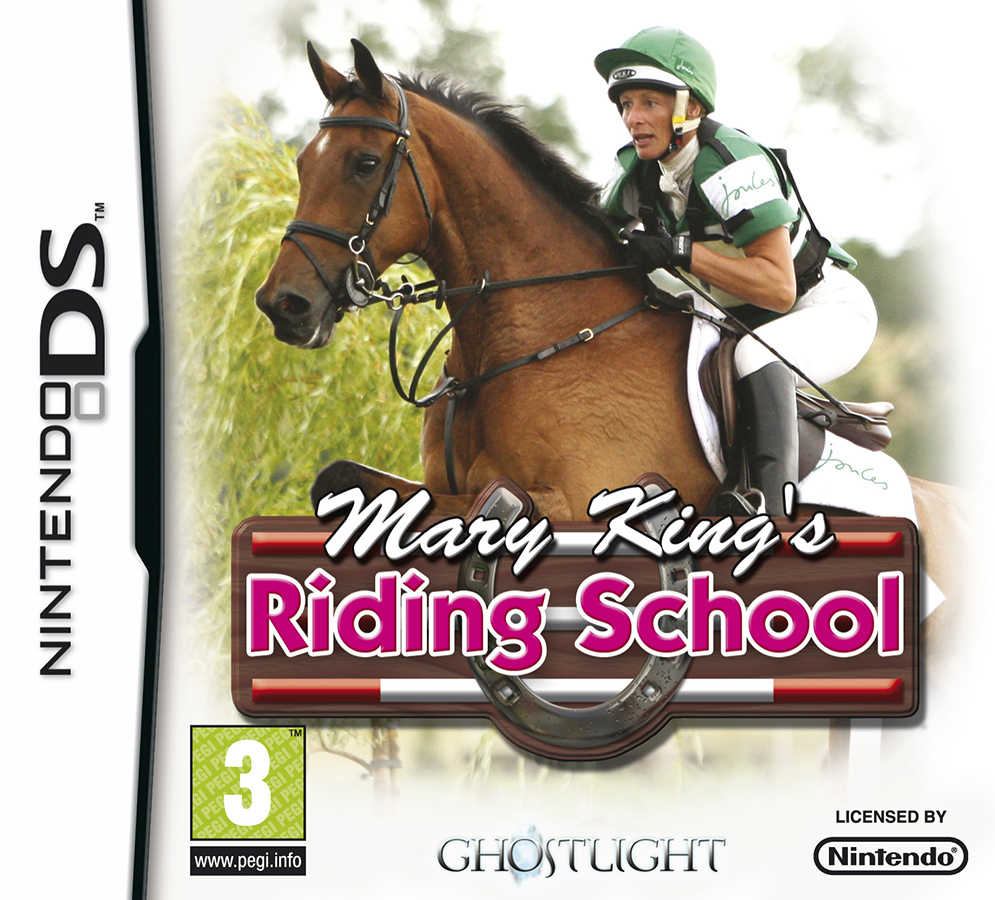 Mary King's Riding School
Format: Nintendo DS
Players: 1
Genre: Horse Riding
Developer: Merscom LLC
Release Date: 2007
Age rating: PEGI 3+
Game Info
Double gold medal winner Mary King has been at the top of the Three Day Eventing world for over a decade. Mary King's illustrious track record includes four team gold medals at World Equestrian Games and European Championships.
Let Mary show you how to be a champion. Learn to care for, train and prepare your horses to compete at the highest level. Take part in international events across the globe in the three major equestrian disciplines – Dressage, Cross-country and Show Jumping.
Success will earn you the money you need to develop your stables, acquire more horses and to buy improved equipment. The better care you take of your horses the more they will learn and love you back!
Use the unique stylus control to ride your horse – giving you more control than any other horse riding game on DS.
Whether you want to learn how to care for your horses, ride out for fun or take part in the biggest competitions in the world Mary King's Riding School is the only place to be.
Create your characters look and style.
Select and develop your horses' abilities and work them into a champion.
Care for and groom your equine superstars.
Compete in international competitions in Dressage, Cross-country and Show Jumping.
Earn money from events and upgrade and expand your stable and your tack.
Get an unrivalled horse riding experience on the DS.