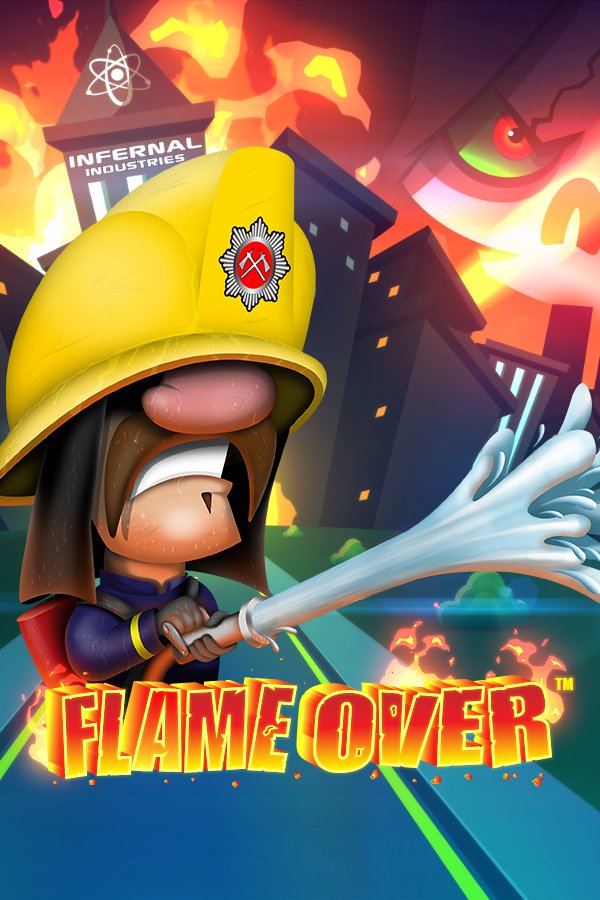 Flame Over
Format: PC
Players: 1
Genre: Squirt em-up/Pyroguelike
Developer: Laughing Jackal
Release Date: 28th May 2015
PC Specifications:
MINIMUM:
OS: Windows XP
Processor: 2 GHZ Dual Core
Memory: 2 GB RAM
Graphics: 1GB 3D graphics card
DirectX: Version 9.0c
Storage: 1200 MB available space
Sound Card: On board
Available from the Steam store:

Game Info
Now you're playing with fire!
Blending top down 'squirt 'em-up' action with Roguelike RPG mechanics, Flame Over features fast-paced fire-fighting thrills, randomly generated levels and 4 deadly game zones.
Guide fire-fighting hero, Blaze Carruthers, in a race against time and near-certain death! Squirt, splash and spray your way through all 16 floors of the deadly Infernal Industries building, combating ferocious fires in a red-hot adventure that changes every time.
This game is ON FIRE!
It Burns! - Fight against a deadly dynamic fire system that spreads realistically.
Shop 'til you Drop! - Find hidden items, equip powerups and upgrade Blaze to survive.
Be a Hero! - Rescue panicking people and cutesy cats to stay alive.
Never-Ending Emergency! - Thousands of room variations and secrets will keep you fired up… forever