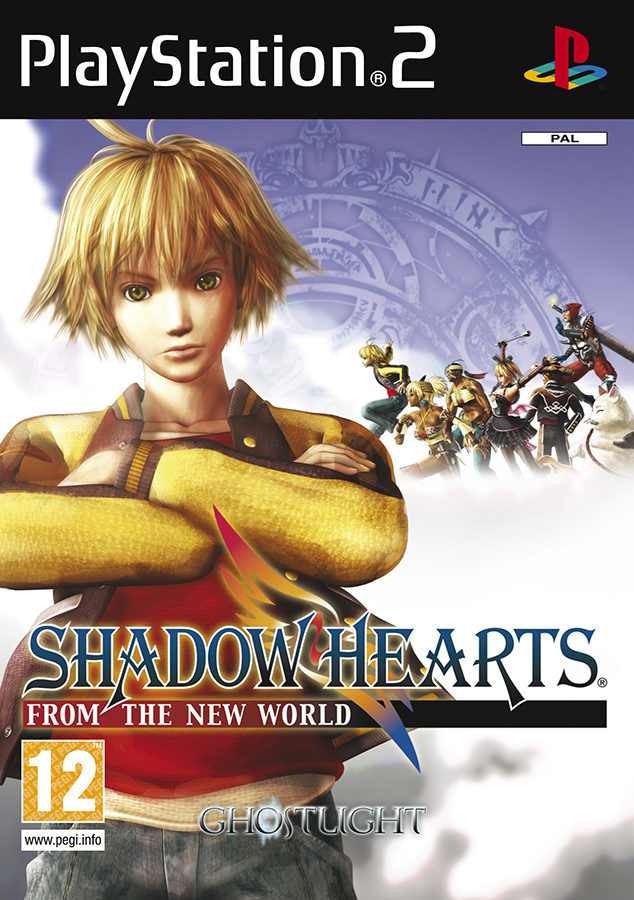 Shadow Hearts from the New World
Format: PS2
Players: 1
Genre: JRPG
Developer: Nautilus
Release Date:
Age rating: PEGI 12+
Game Info
Shadow Hearts: From The New World is an epic adventure and an outstanding continuation in the legendary Shadow Hearts series.
Set in 1929, during a violent and dark time in America, young detective Johnny Garland sets off on an adventure to track down a horrifying apparition and soon finds himself undertaking an incredible journey, accompanied by Shania, a fearless bounty hunter with mystical powers.
Huge maps and real world locations to explore.
Superhuman morph abilities and devastating magical attacks.
Shadow Hearts trademark 'Judgement Ring' battle system.
Multilayered adventure where you determine the ending!