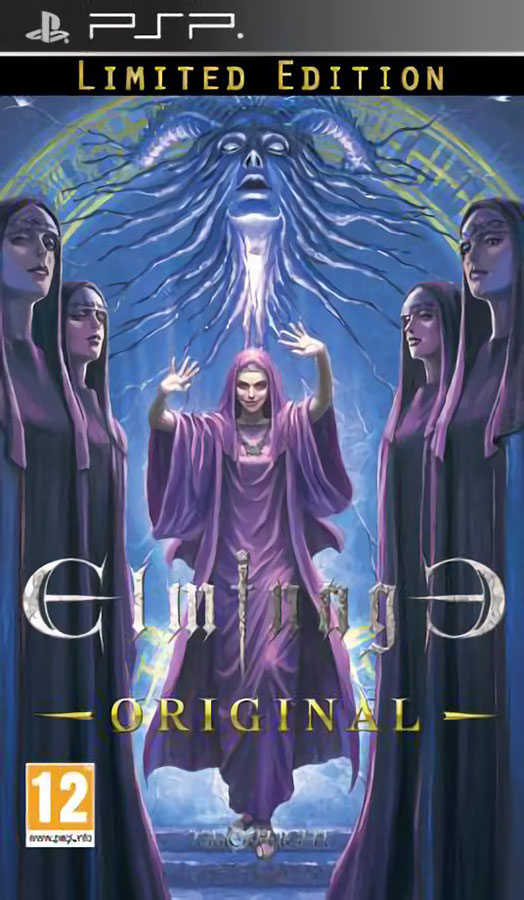 Eliminage Original
Format: PSP
Players: 1
Genre: Dungeon Crawler
Developer: Starfish-SD Inc
Release Date: 28th August 2013
Age rating: PEGI 12+
Game Info
Embark on a grand adventure in the lands of Halodra Ille!
Long ago, the gods forged their powers into six rings using them to create a barrier to protect the world. When a group of dark priestesses attempt to shatter the barrier and summon their Demon King, five of the six rings scatter themselves throughout the land to prevent further damage to the weakened barrier. To purge the land of this evil, you must lead your party of heroes on an adventure to find and bring the five rings together, restoring balance to the world!
Explore vast dungeons, ancient ruins and forests
Master 150 skills and spells and over 500 items!
Choose from 12 races and 16 character classes
Slay over 200 monsters, beasts and dragons!
This special Limited Edition of Elminage Original has a print run of just 300 copies and is only available from the Ghostlight store so make sure you grab your copy today - it's an instant collectors item! The Elminage Original Limited Edition contains:
A factory sealed PSP box featuring original Japanese art inlay bearing the name: "Elminage Original - Limited Edition" containing:

UMD with colour label
Black and white manual
5 collector's colour art cards

92-page softback colour Art Book, featuring all monster artwork with their corresponding stats from the game
Ghostlight Certificate of Authenticity, featuring your unique production number out of 300
Promotional download code for the PSN version of Elminage Original (PSN version)
* Orders will start shipping from 28/08/2013 *
* Promotional PSN codes will be sent with the product but will only be redeemable upon the PSN version's release date (TBC) *