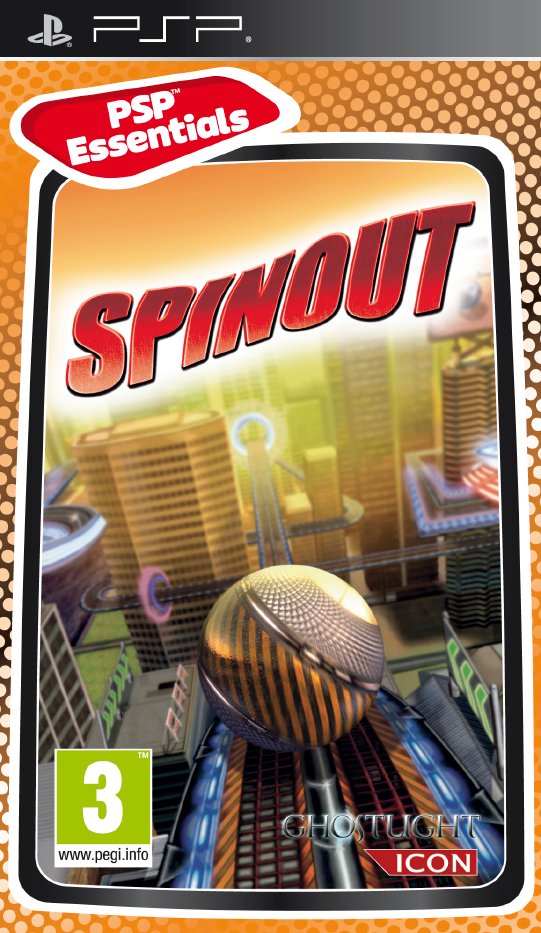 Spinout
Format: PSP
Players: 1
Genre: Puzzle
Developer: Icon Games Ltd.
Release Date: 2007
Age rating: PEGI 3+
Game Info
Spinout is a tantalising combination of high speed racing, puzzle solving and precision control and is available only on the PlayStation Portable.
Roll your Xorb thunderously across some of the wildest and most challenging courses ever seen in gaming. Discover hidden shortcuts, unlock power ups and use all your skill to navigate safely but speedily to the finish.
Spinout is radically fresh in design and style and is sure to fire the imagination and test the ability of anyone brave enough to take up the challenge.
Fifty-four vertigo-inducing courses set within 9 fully interactive game environments.
Un-lockable rewards and secrets including new courses, Xorb skins, body styles, power ups and race championships.
Bonuses and upgrades for pulling off special stunts and moves.
Real-time damage system - with deformable Xorb meshes.