Fri, 6th May 2011 | Posted by Daren
Hi everyone,
Ross is busy reviewing a couple of interesting titles for GL to possibly publish in the future. So while he is doing that I thought I would let you all know that GL can now reveal the details of the Agarest Collector's Edition.. and here it is!!!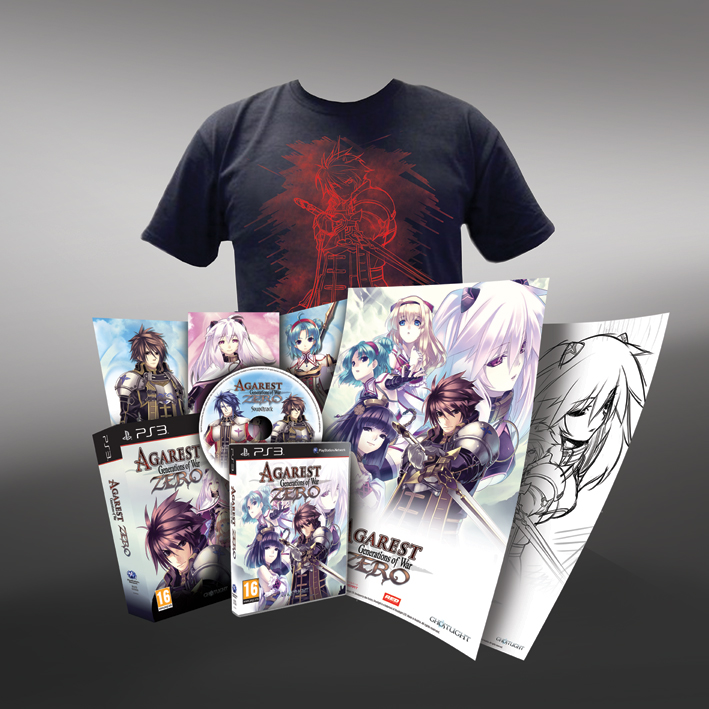 So what is on offer for GL's fourth release of the year:
Black T-shirt (original design to Ghostlight

:)

) *GL pre-order item only*
Blu-ray PS3 game (with double sided inlay)
A3 double sided poster showing on one side the concept drawing of the image used on the inlay and on the other the finished coloured artwork
Agarest: GoWZ Original Soundtrack.
3 x 3D lenticular art cards
All of this will be packaged neatly in to a Collector's Edition box.
I am sure you will have a number of questions. By all means place your comments in the box below and we will get back to you next week. Until then have a terrific weekend!
Daren