Thu, 19th Apr 2012 | Posted by Ross
Hi everyone. With pre-orders opening for Fate/EXTRA, it's been a big week here at Ghostlight and it's just got even bigger! I'm delighted to announce that we're going to be working with the highly acclaimed team over at Atlus once again to release both the eagerly anticipated Shin Megami Tensei: Devil Survivor Overclocked on Nintendo 3DS™ and its sequel, Shin Megami Tensei: Devil Survivor 2 on Nintendo DS™, throughout the PAL region.
We've received a record number of emails about these games and Shin Megami Tensei: Devil Survivor Overclocked was by far the most requested game after we announced we would be releasing games on the Nintendo 3DS.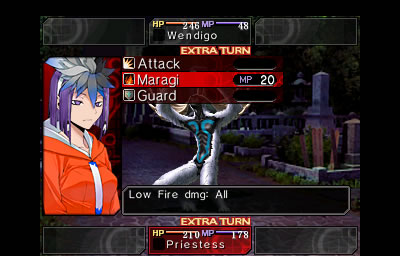 About SMT: Devil Survivor Overclocked
Considered one of the best RPGs of 2009*, the original Devil Survivor presented gamers with a novel premise: Tokyo is in full lockdown, the government's swift, coldblooded response to a surprise demon invasion. While you and your friends must solve the nature of the inter-dimensional rift through which the horrific creatures are entering your world, saving the world is not your highest priority; staying alive, on the other hand, is.
Expanded and enhanced, Devil Survivor Overclocked for Nintendo 3DS builds upon the game's original release with the addition of voice acting for the entirety of the game's lengthy, unconventional narrative. Moreover, that very story, already boasting multiple endings based on critical decisions by the player, now concludes with a special eighth chapter, a rousing epilogue for Shin Megami Tensei fans. The game's beautifully remastered hand drawn artwork and character portraits benefit from the new system's higher resolution screens, offering players a crisper, higher fidelity experience.
*Nominee - Best RPG (2009), GameSpot.com
©2011 Index Corporation. Licensed by ATLUS/Index Digital Media, Inc.
Nintendo DS and Nintendo 3DS are trademarks of Nintendo. © 2012 Nintendo.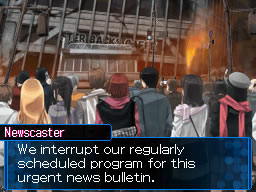 About SMT: Devil Survivor 2
Hailed as "a solid sequel" by Nintendo Power, SMT: Devil Survivor 2 continues a long tradition of excellence for the acclaimed Shin Megami Tensei universe of games. Destructoid.com gives Devil Survivor 2 a resounding 8.5 out of 10, citing the game as having "an even better story, better characters, more demons to collect and a bunch of gameplay improvements." ZT Game Domain hands out an impressive 8.8 out of 10 score along with their Editor's Choice Award, stating that "the story is very well told, and the situations and story driven set pieces are actually more enjoyable than the first game." RPGFan calls Devil Survivor 2 "a fantastic game worth every dollar" and gives it a massive score of 89%.
With an all new story and cast, an expanded roster of demons to manage, vastly expanded party interaction plus a host of refinements and improvements over its predecessor, SMT: Devil Survivor 2 delivers everything fans loved about the first game and more. The sequel boasts an all new soundtrack from composer Kenji Ito along with an intense narrative and multiple endings based on player actions. There are also of course, all the beautiful visuals and sounds the SMT series is so renowned for, not to mention the highly addictive challenge of collecting, customizing, auctioning and fusing every last demon in the game!
When a new website that shows the manner of people's deaths in advance makes the rounds amongst Japanese high schoolers, a trio of students is shocked to witness their own deaths in a terrible subway accident just minutes away. They narrowly escape the carnage, only to find themselves in a worse situation--facing otherworldly demons. Desperate to survive, they fend off the demons and flee, but the destruction at the station is only the beginning...
Key Features
What if You Could See People's Deaths Before They Happened?
The spread of a mysterious website that offers a preview of people's deaths, and the great calamity that suddenly strikes Japan – a mere coincidence, or part of something larger? A band of high school students must use the website to avert their own deaths, as well as others', amidst the unprecedented nationwide chaos.
Recruit Your Party, Build Bonds
Adding a new dimension to traditional party mechanics, players must recruit new members to their team and then invest time into developing relationships with them. The closer the connection, the more effective they'll be in battle. Every party member is mortal and susceptible to death, making it essential that every decision be weighed carefully lest they be lost forever.
Collect, Customize, Barter and Fuse Every Last Demon!
Endlessly addictive, the task of discovering and enlisting new demons to aid you in battle is a staple of the Shin Megami Tensei universe. With nearly twice as many demons to find and unlock as in the original game, there's no shortage of work to be done in assembling and managing an army of your own demons for battle.
©2011 Index Corporation. Licensed by ATLUS/Index Digital Media, Inc.
Nintendo DS and Nintendo 3DS are trademarks of Nintendo. © 2012 Nintendo.
The Shin Megami Tensei series has long been a favourite of mine, so as you can imagine I'm very, very excited about getting the chance to work on these two fantastic games.
Talking of fantastic games, as I mentioned earlier the Fate/EXTRA (PSP) pre-orders are now live and seeing as the Ghostlight Store is the only place you can pick it up with these fantastic bonus items you should definitely go and pre-order it now :).
That's all for now. I'll be back next week, but until then why not follow us on our Twitter and Facebook pages, our Youtube Channel and our Google + account, where we'll be posting all the latest news from Ghostlight? You can also follow me on Twitter for a more personal take on all things Ghostlight.