Thu, 23rd Jan 2014 | Posted by Ross
Hi everyone.
Welcome to the first Ghostlight blog of 2014. Towards the end of last year we promised that we would be revealing the next JRPG we are bringing to PC via Steam. Well, as a few of you have guessed (probably a lot of you, given the title of this blog!) our next PC JRPG will be Agarest: Generations of War Zero.
I'm hearing rumours that the price will be $19.99 although you should keep a look out for some pre-purchase discounts :). The conversion to PC is already in full swing and we're making great progress. So much so that we're currently aiming to release Agarest Zero in the first quarter of 2014. Here's a little info about this epic adventure: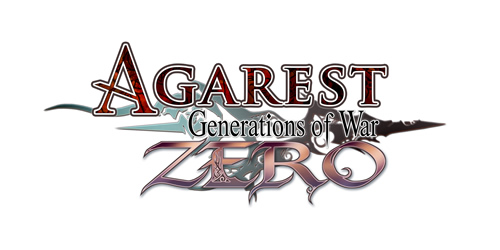 In a time long forgotten, the gods of darkness and light fought in a savage battle across generations, ravaging the land they had created. A deadlock ensued leaving the Scarred Mountains to divide the continent between the sworn enemies.
With wounds running so deep, the balance could not last forever and soon the darkness would arise to face its foe once again. In this most pivotal installment of our epic tale, we take you back to that most ancient of battles revealing the story of events preceding Agarest: Generations Of War...
...While patrolling the mountains, Sieghart, a young officer loyal to the armies of light, meets a strange girl. This chance meeting will change the world...
Watch the story unfold as you battle hordes of creatures in more than 80hrs of compelling turn-based combat.
Utilise the tactical new Card Skill System to shape the combat style of your uniquely created hero.
Featuring stunning new and beautifully animated character portraits, displaying a variety of emotions.
The innovative Soul Breed System returns! Choose your bride to determine the strengths and fate of the world's next heroic generation of warriors.
We're going to be revealing more details of the release (and of our customary closed Beta) closer to launch time, so please keep your eyes on the blog for more information as and when it arrives.
Also coming up on the Ghostlight blog this year we will be announcing more details of the Agarest: Generations of War Premium Edition, which will be available both as a separate purchase and as an upgrade for those who have already purchased the game on Steam.
Oh yes, and before I forget we are also expecting to be able to confirm two new Steam titles in the very near future. :)
While we intend to focus on bringing Japanese games to the West both on Steam and on console, from time to time we do release games produced a bit closer to home (and in this case it's very close to home! :)) As some of you have seen me mention on Twitter, the next title we bring to Steam will be the fabulous OMG Zombies from Laughing Jackal, which is currently slated for a mid-February release. OMG Zombies is a PC port of the critically acclaimed Vita title OMG HD Zombies and includes all the new features that were introduced in that version of the game. More details on what is one of my favourite Laughing Jackal titles can be found here and some of you may be interested to know that there is currently a closed Beta running for this game. If you would be interested in helping us and Laughing Jackal make the PC version of this game as good as it can be (and at the same time getting your hands on the game early) then please contact the team about joining the closed Beta here.
I'll be back next week, but until then why not follow us on our Twitter and Facebook pages, our Youtube Channel and our Google + account, where we'll be posting all the latest news from Ghostlight? You can also follow me on Twitter for a more personal take on all things Ghostlight.