Thu, 13th Apr 2017 | Posted by Ross
Hi everyone. Hot on the heels of our recent announcement about bringing Lost Dimension to PC, I'm pleased to say that I've got even more fantastic news for you all today!
Following our successful PC conversion of Idea Factory's Fairy Fencer F Advent Dark Force, I am delighted to announce that Ghostlight will be bringing Idea Factory's awesome hybrid JRPG/ Idol Simulation, Omega Quintet, to PC later this year! :)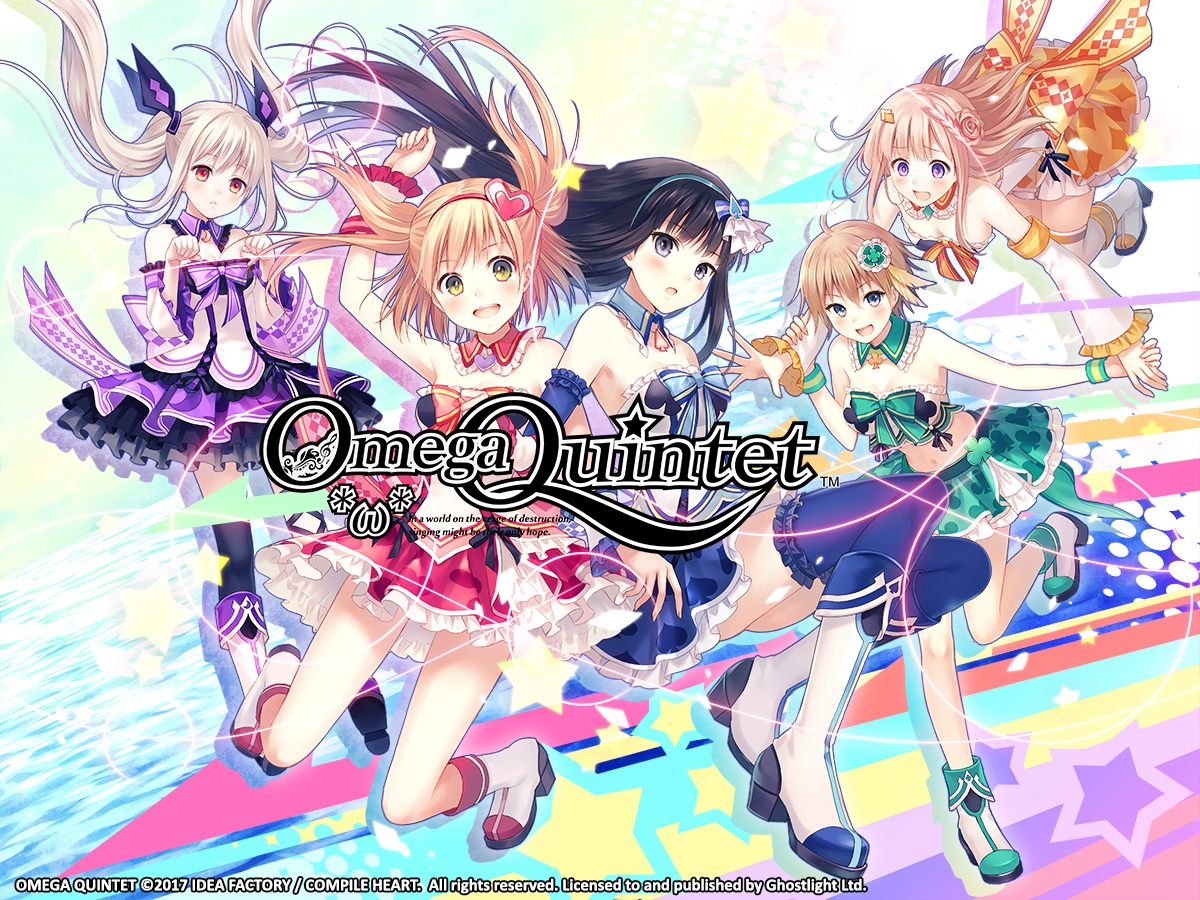 Omega Quintet was developed by Compile Heart under the brand Galapagos RPG for PS4, whilst Fukahire handled the amazingly original character design. Originally released in Europe by Idea Factory International last year, Omega Quintet received a number of excellent reviews.
In their 4.5/5 review Digitally Downloaded were huge fans, saying: "This is, effectively, an independent game from a small, creative team. And it's a massive success at being that. It's a deep JRPG mixed with both satire and humour, it's something you haven't seen before, and most importantly: it's fun. Real, genuine fun."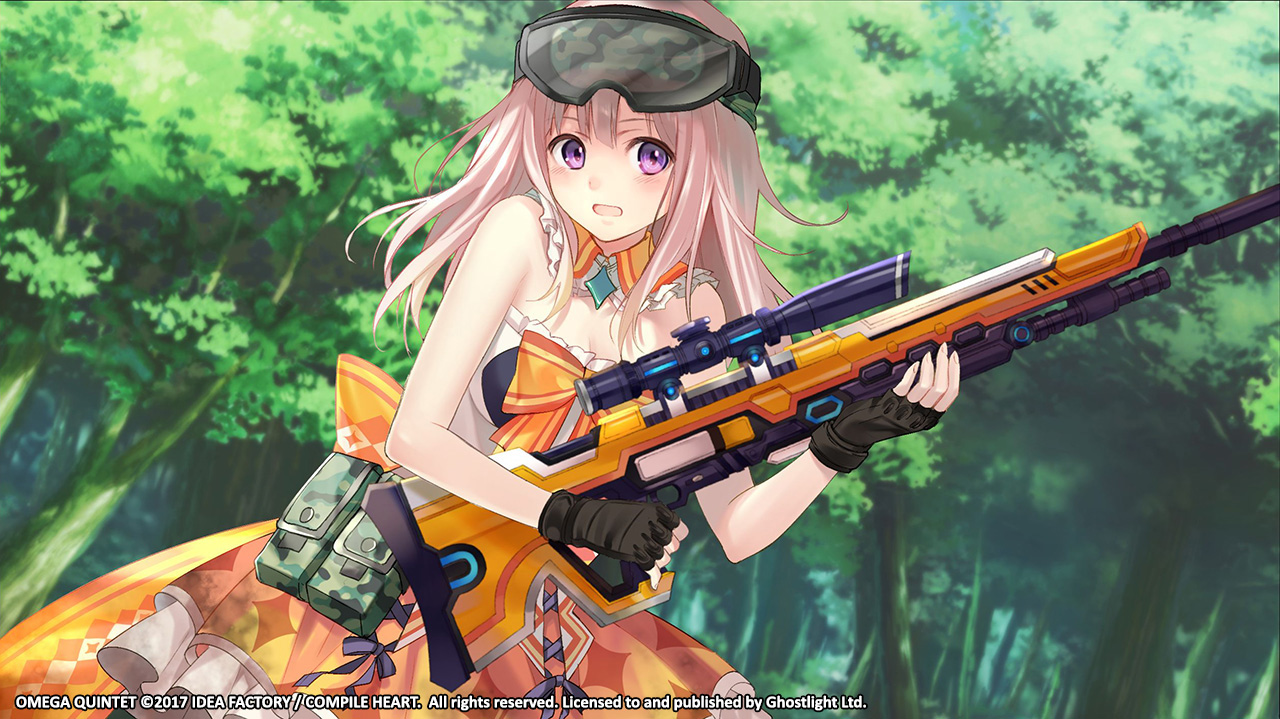 Meanwhile, RPGSite gave Omega Quintet a very solid 7/10, saying: "Far and away, the best feature in Omega Quintet are the battles themselves. Compile Heart put a lot of work into providing a complex system."
More on Omega Quintet
In a world overrun by a mysterious, malevolent darkness, the only hope for humanity rests in the music of singing idols Otoha, Kyoka, Kanadeko, Nene and Aria, known simply as the "Verse Maidens". Wielding weapons of sound, they are tasked with fighting back evil and restoring the world, but it won't be easy! These five plucky girls – along with the help of their manager, Takt – will have to give the performance of a lifetime to stop the darkness from claiming the last of humanity. Will they be able to band together and blow this evil away, or will they fight only to discover that the darkness has been lurking within them the whole time…?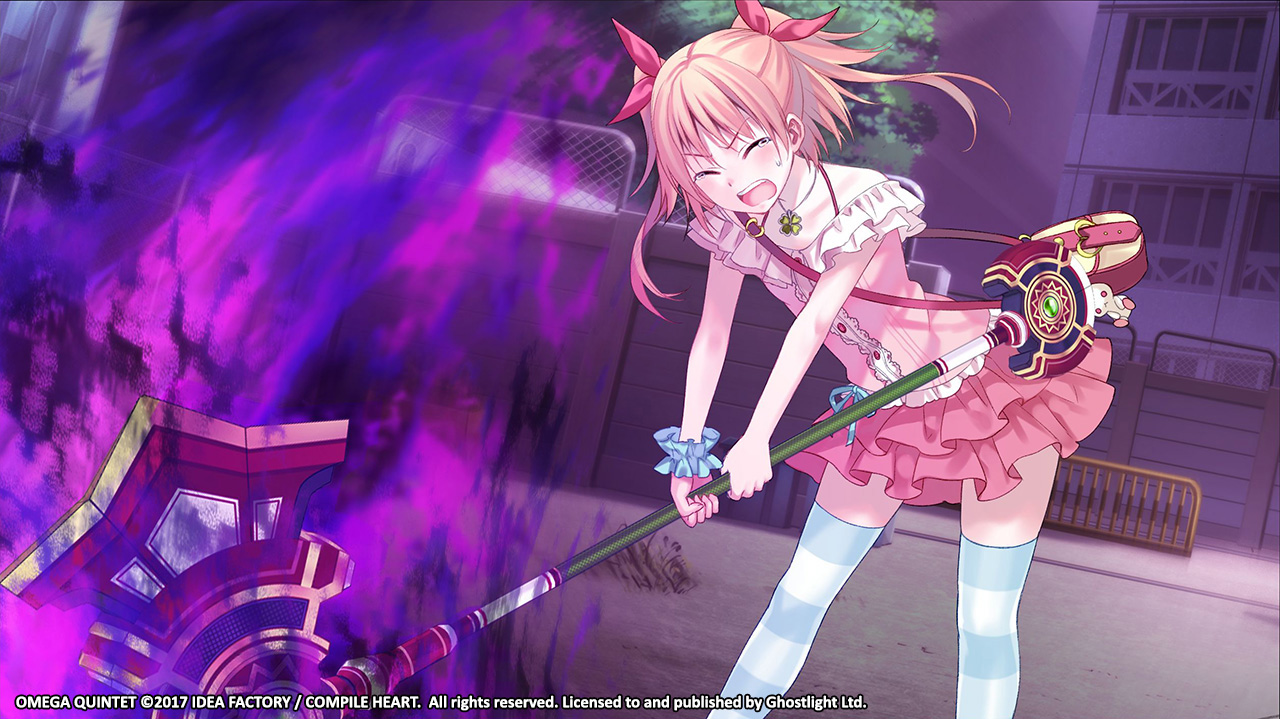 • Power of music! Harness the power of song to defeat evil! Every fight is a performance, and you've gotta give the audience what they want! By entering "Concert Mode" you'll get boosts from your music and also be able to fill your Voltage Gauge faster to perform special skills.
• Break a…garter? It may be the end of the world, but you've also got idols on hand and they must always be ready to perform! You'll be able to customize their outfits, accessories, hair, and more! Be careful, though, because sustaining hits from the enemies can cause a "Costume Break", which will compromise their outfits and leave them vulnerable to more damage!
• Lethal harmonies! An idol group combines their talents to create beautiful harmonies, and with the "Harmonics" system, you can sing your enemies right into their graves! Create deadly super chains of attacks, utilizing each idol's skill in the right order to keep the pain coming – it'll be music to your ears!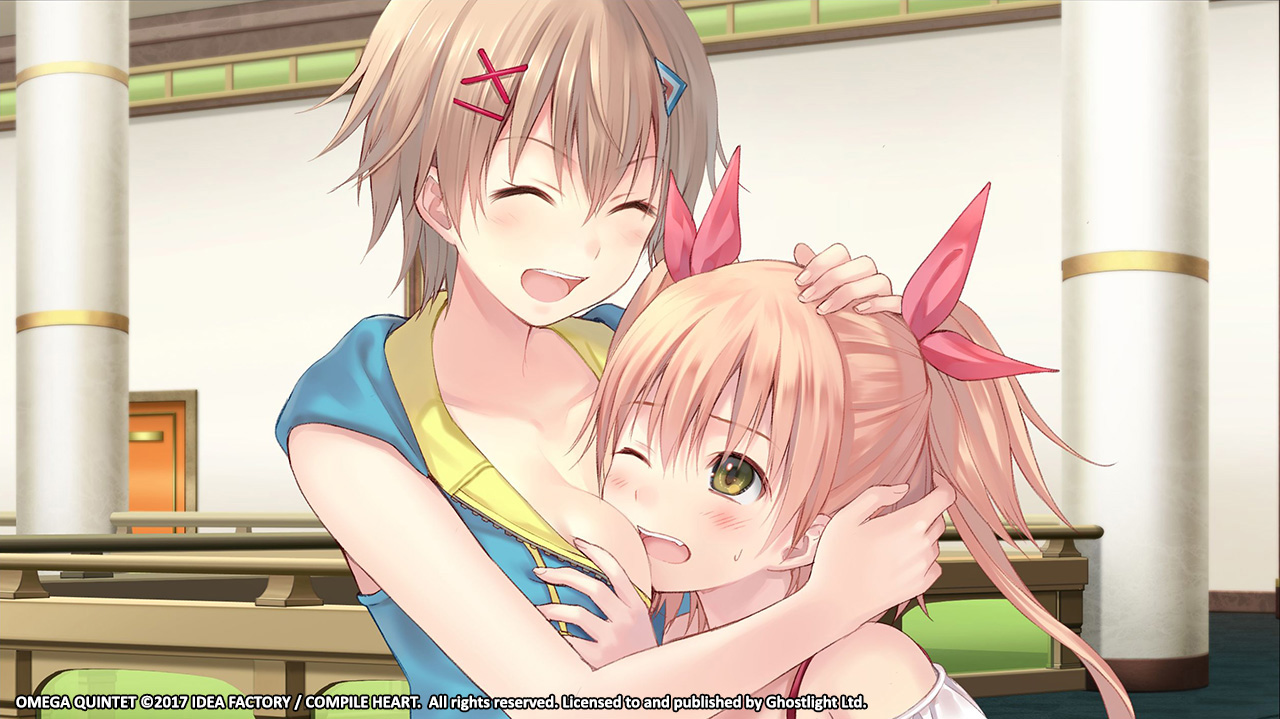 As always, we'll be working hard to create the best PC release possible, offering support for multiple screen resolutions, Steam Achievements, full mouse/keyboard and controller support, plus Cloud saving.
With the upcoming release of Omega Quintet, we are delighted to be continuing our ever growing relationship with the amazing team at Idea Factory! :)
That's all for now. I'll be back soon with more news from Ghostlight, but until then why not follow us on our Twitter and Facebook pages, our Youtube Channel and our Google + account, where we'll be posting all the latest news from Ghostlight. You can also follow me on Twitter for a more personal take on all things Ghostlight.
© 2017 IDEA FACTORY/COMPILE HEART. All rights reserved. Omega Quintet ™ is a trademark of Idea Factory. Licensed to and published by Ghostlight Ltd.